The 2020 crop for Clove Bud
started in September in the South East region of Madagascar and production is foreseen to be low.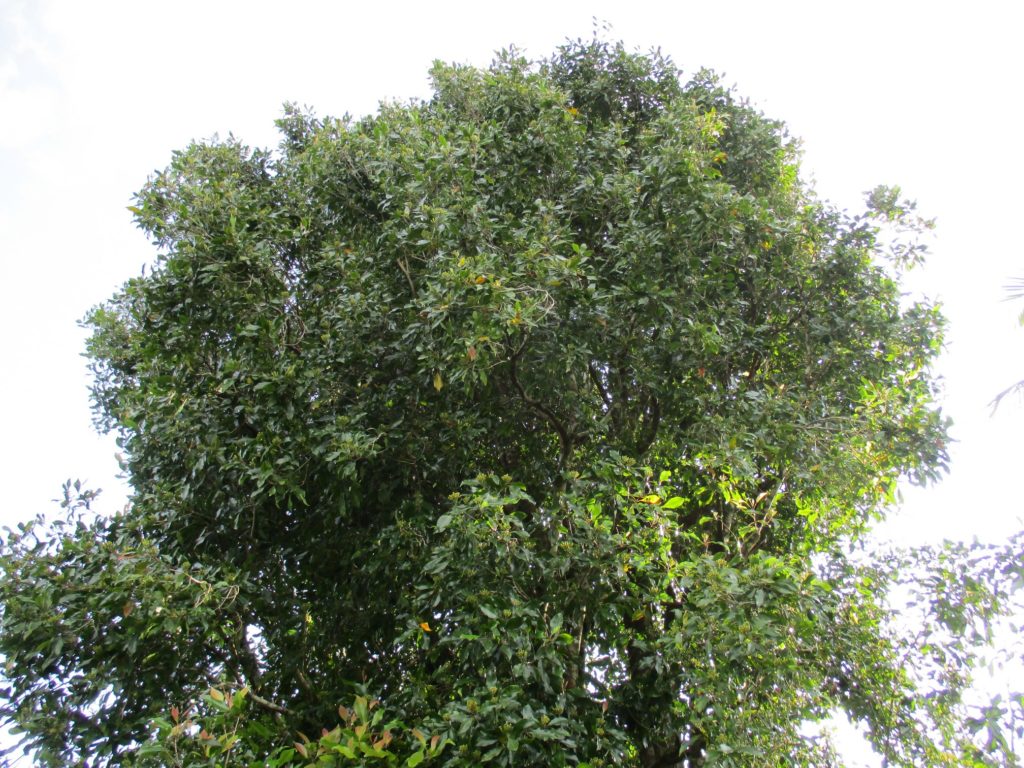 The season has been marked by heavy rains in May and June. Rain is very unusual during this period: it has been 40% higher than the average!
The clove tree, as many other trees, needs to be stressed by a dry season in order to be full bloom.
As a reminder : clove buds are floral buds of the clove tree.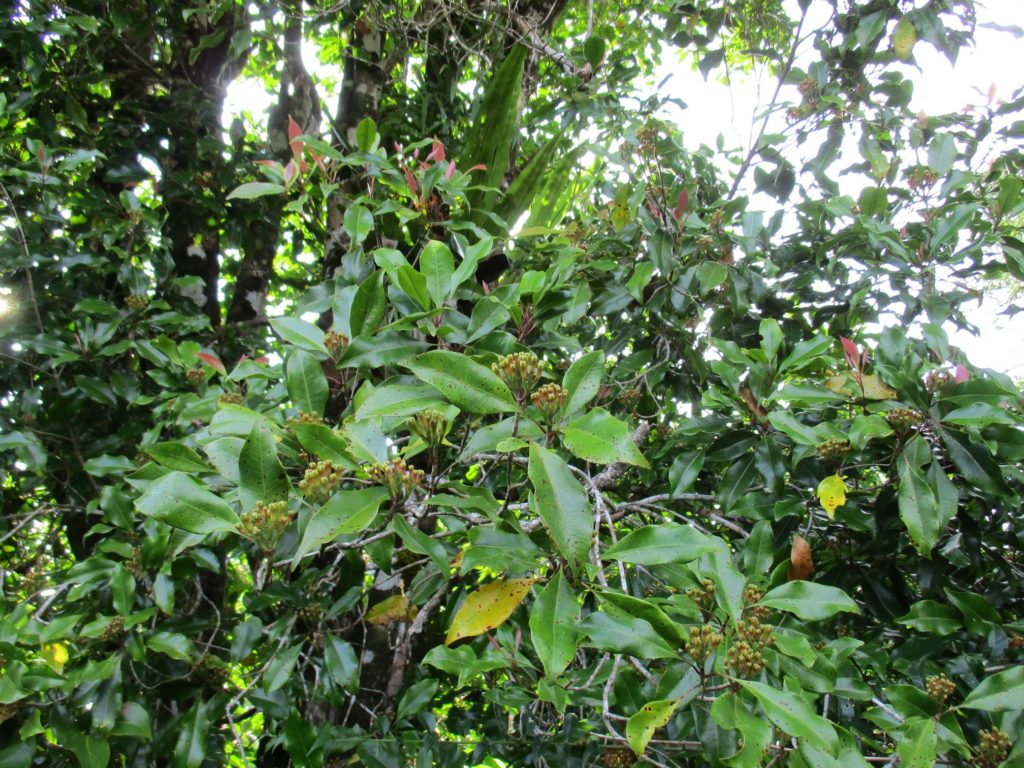 The estimated Clove Bud production, in Madagascar, would be 6000 to 8000 tons in 2020 (versus 18000 tons in 2019).
We observe that the decrease in production leads to an increase of prices of the raw material, however, we are careful as to maintain stability in the prices of the Clove Bud essential oil.
Our 2020 sourcing is carried out on the following zones:
Manakara, on the South East coast of the island:  our production chains are certified organic.
In the region of Fénérive (Vavatenina and Soanierana) north from Tamatave, these farmers cooperatives are certified organic.
Mananara, in the North East: in this part of Madagascar, clove buds are bigger.  They are sorted manually, this production is dedicated to the spices department, for gourmet food: https://jacarandas-si.com/girofle-de-madagascar/.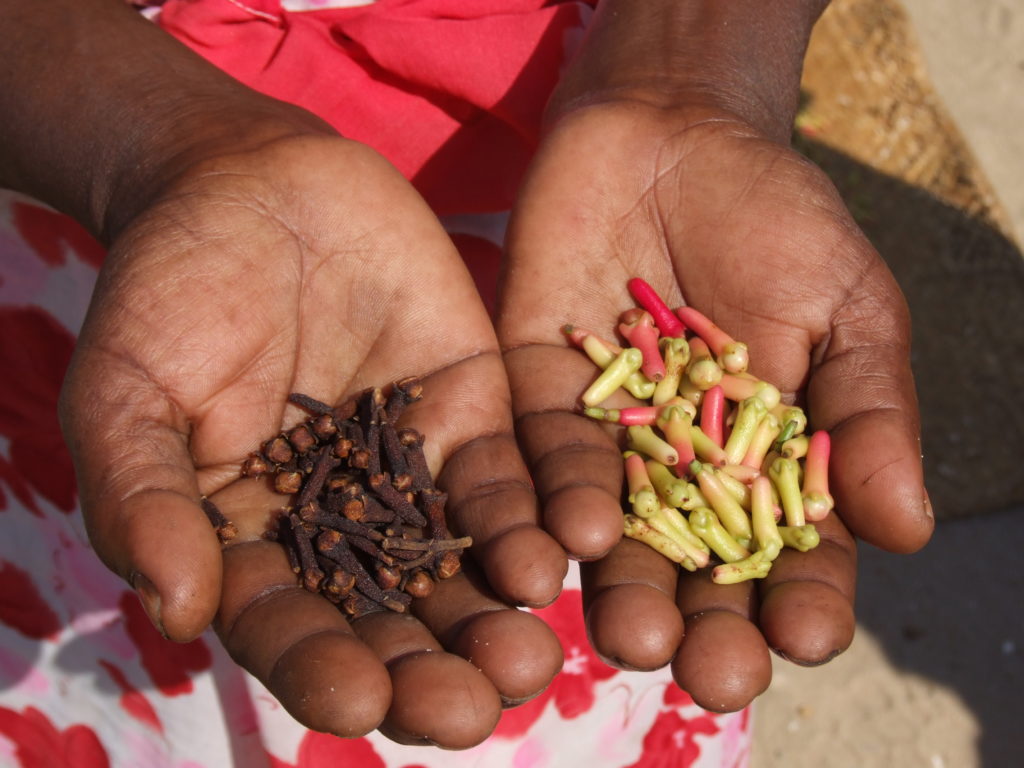 Our organic production :
The members of our organic certified cooperatives are constantly increasing.
Altough 2020 crop is low, our Organic production for Clove and Leaf essential oils increases!
This is happening thanks to the work of our Project Department: they build, certify and guide the farmers networks and cooperatives.
To this day, concerning Cloves, 155 partner producers are certified organic.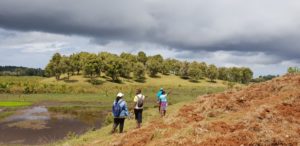 Hence, for year 2020 organic potential production is:
140 tons of Clove Buds,
·More than 10 tons of Essential oil .
Crop and farmers joy:
Even if 2020 crop is less generous than the previous two years, the beginning of the clove crop is always a joyful moment for malagasy farmers because is it vital :
Production of clove bud is crucial for the farmers because it takes place in the lean season (between two rice crops).
During periods without a crop, farmers have less, even no, food resources. Benefits generated by cloves provide to the producers and their families a financial and food security, up until the following rice crop.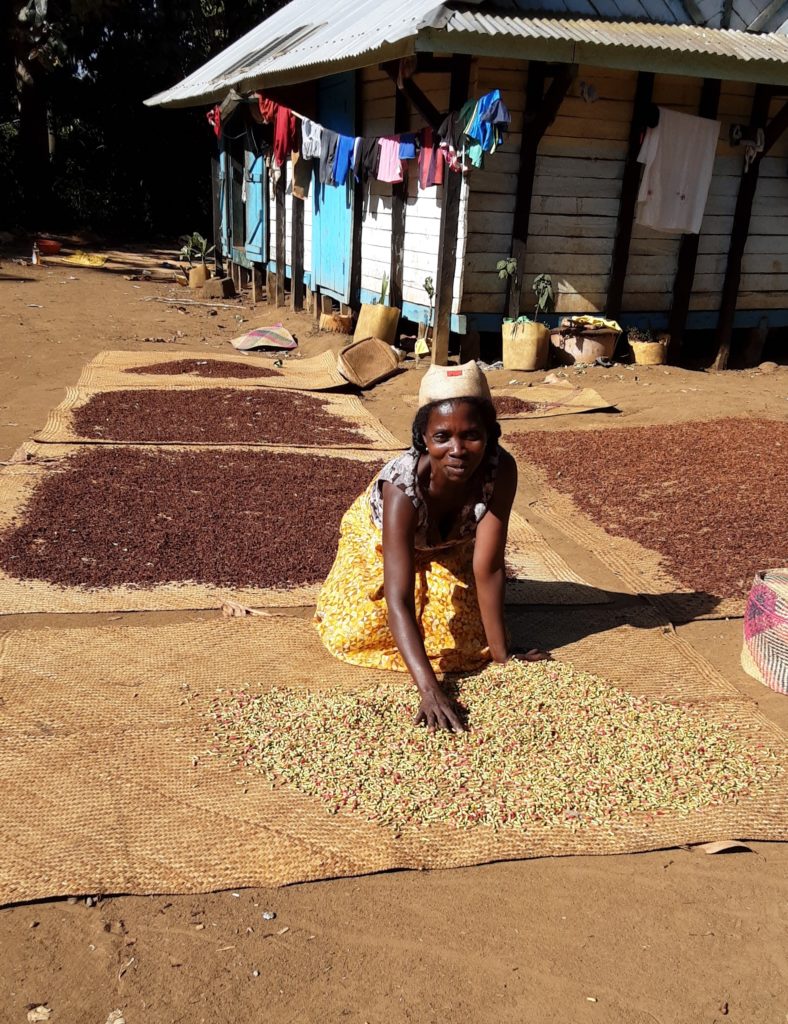 Use of Clove Bud Essential Oil:
Clove buds produced in the South East are small and more loaded in eugenyl acetate: they are perfect for the production of clove bud essential oil. Our clove production coming from the South East of Madagascar is mainly dedicated to our distillery.
Clove Bud essential oil is very appreciated in fragrance: it has a powerful and creamy odour, with warm and spicy notes, gourmet vanilla and chocolate facets. It is used in several oriental accords, like the Boss masculine fragrance, Hugo Boss.
In aromatherapy, the high content of eugenol in Clove essential oils (Leaves and Buds) is looked after for its antiseptic, anti -inflammatory, anti-infectious and analgesic properties.