Ginger essential oil
Distilled part of the plant: Rhizome
Harvest: May to October
Density 20/20°: 0.872-0.892
Colour: Pale yellow
Odour: Citral, lightly sugary, sparkling with a spicy facet typical of Madagascar quality
Main ingredients:  Alpha zingiberene : 17% to 27%, Beta-sesquiphellandrene : 6% to 12%, Alpha-farnesene : 1.9% to 6.1%, Ar-curcumene : 4% to 12.5%, Beta-bisabolene : 2.1% to 7.5%
CAS : 84696-15-1
FEMA : 2520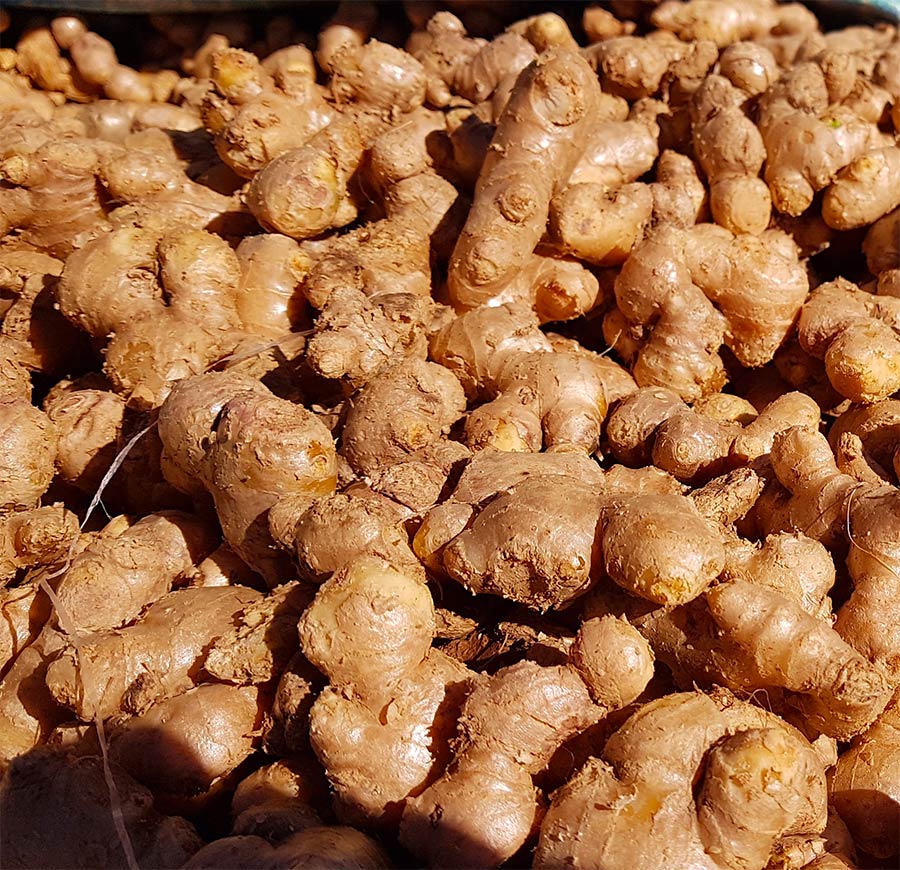 Characteristics of fresh ginger essential oils from Madagascar
Ginger is a plant of the Zingiberaceae family whose botanical name is Zingiber officinale. The essential oil of fresh ginger is obtained from the distillation of freshly harvested rhizomes.
The rhizomes are ground up to create a paste that serves as the raw material for distillation. The distillation of ginger takes at most four to five hours.
The distillation yield of fresh ginger is 0.3 to 0.4%.
Our know-how
To produce our fresh ginger essential oil, we distil the rhizomes immediately after harvesting them.
The cultivation of organic ginger has been proposed to small farmer sectors working with organic turmeric. In fact, since ginger has the same requirements as turmeric (in terms of soil, climate, etc.), the who cultivate turmeric are also able to cultivate ginger with ease.
We supply ginger seeds to co-operatives. To increase farmers' incomes, we've certified many plots for organic farming. We are now working to obtain a sustainable certification with those IMO – For Life standard.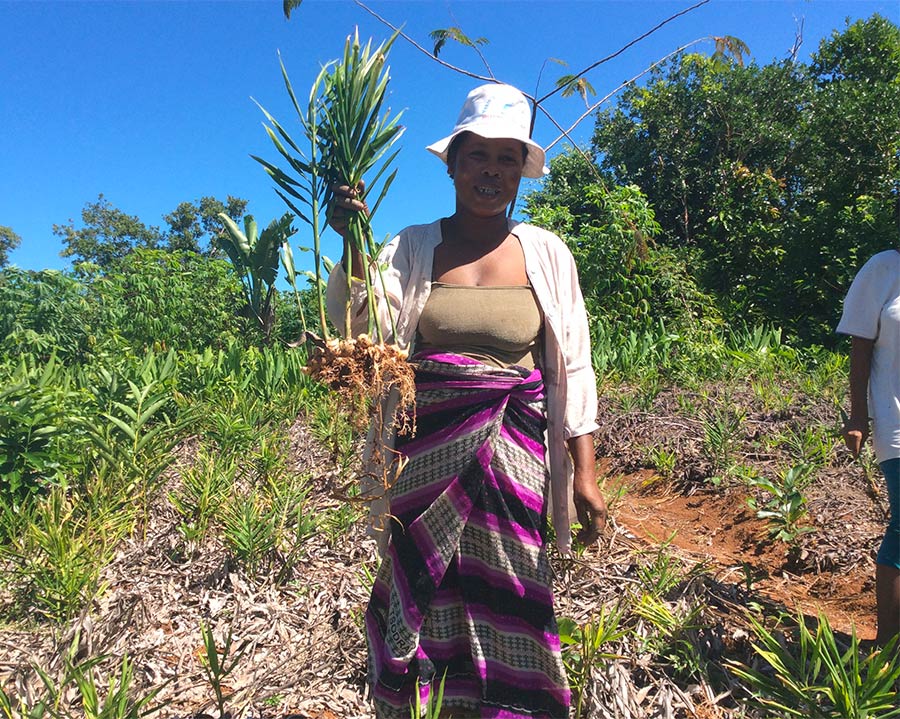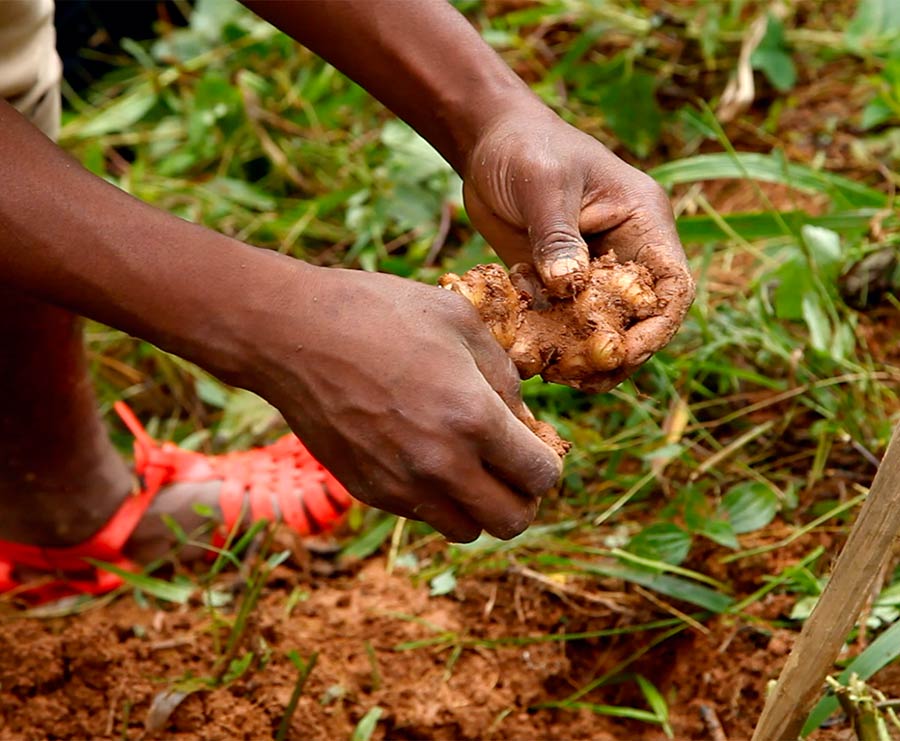 Ginger essential oil in Madagascar
Ginger essential oil from Madagascar differs from Ginger essential oils of Asian origin due to its fresh and lemony notes that are very close to the fresh rhizome.
Around the world
Ginger, a plant native to Asia, is also cultivated in many tropical countries, in particular in Africa. Ginger has been used for millennia in India and China for its aromatic and medicinal properties.
Ginger essential oil can come from fresh or dried rhizomes; the essential oils will then be very different. Ginger essential oil is highly sought after in perfumery for its olfactory characteristics, as well as in cosmetics and aromatherapy for its therapeutic properties.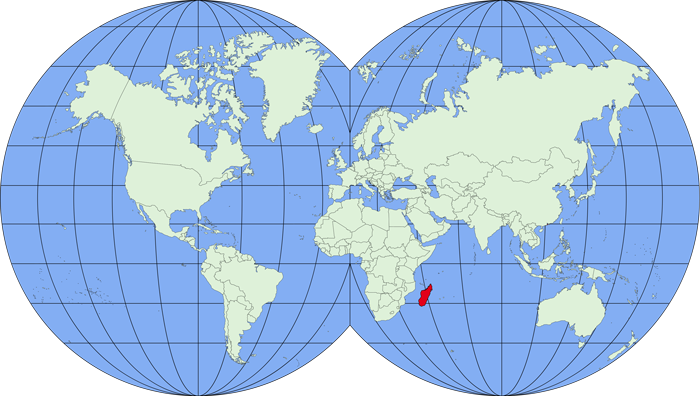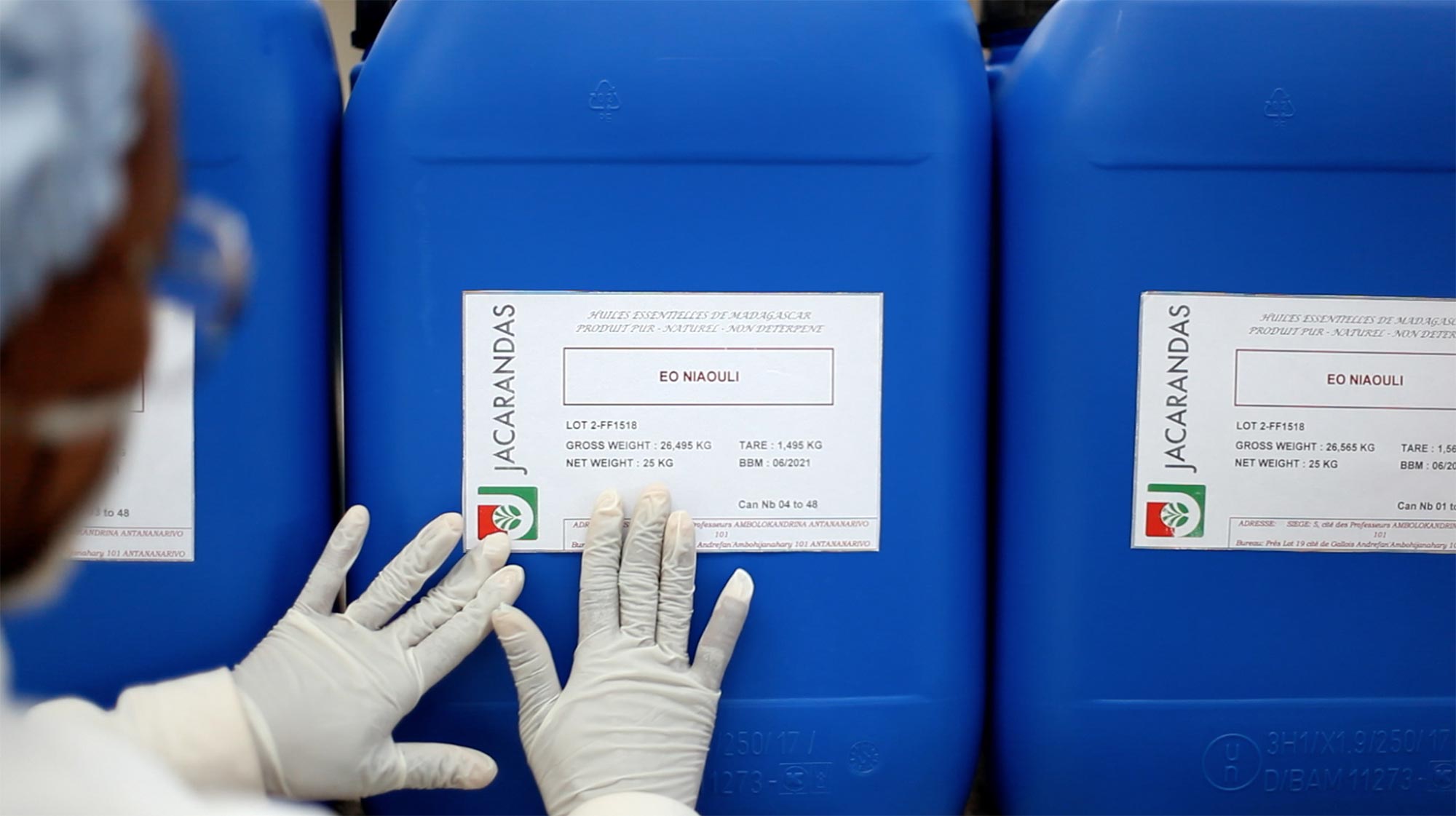 Our essential oils from Madagascar
Packed in 20 to 250 kg drums or cans
Available from our stock in France or from Madagascar.
More d'information : info@jacarandas-international.com