Our teams in Madagascar are composed of 300 to 350 people of all levels.  Each of these individuals contributes to the development and success of the company.  Wellness at work is one of our main responsibilities. To do this, we rely on the following pillars:
Professional training,
Professional development,
Balance between work and personal lives.
Three specific cases illustrate our actions:
The integration of young graduates, after their internship within Jacarandas.
The trainings.
The loyalty of our employees.
1. Recruitment of young graduates :
To promote the training of young agricultural engineers, Jacarandas Madagascar regularly offers internships of up to six months. Interns are entrusted with missions of responsibility, while benefiting from a framework that allows them to gain professionalism. They are then ready for their first job. When Jacarandas' needs and the trainee's wishes meet, the latter joins the company … and it is often the case: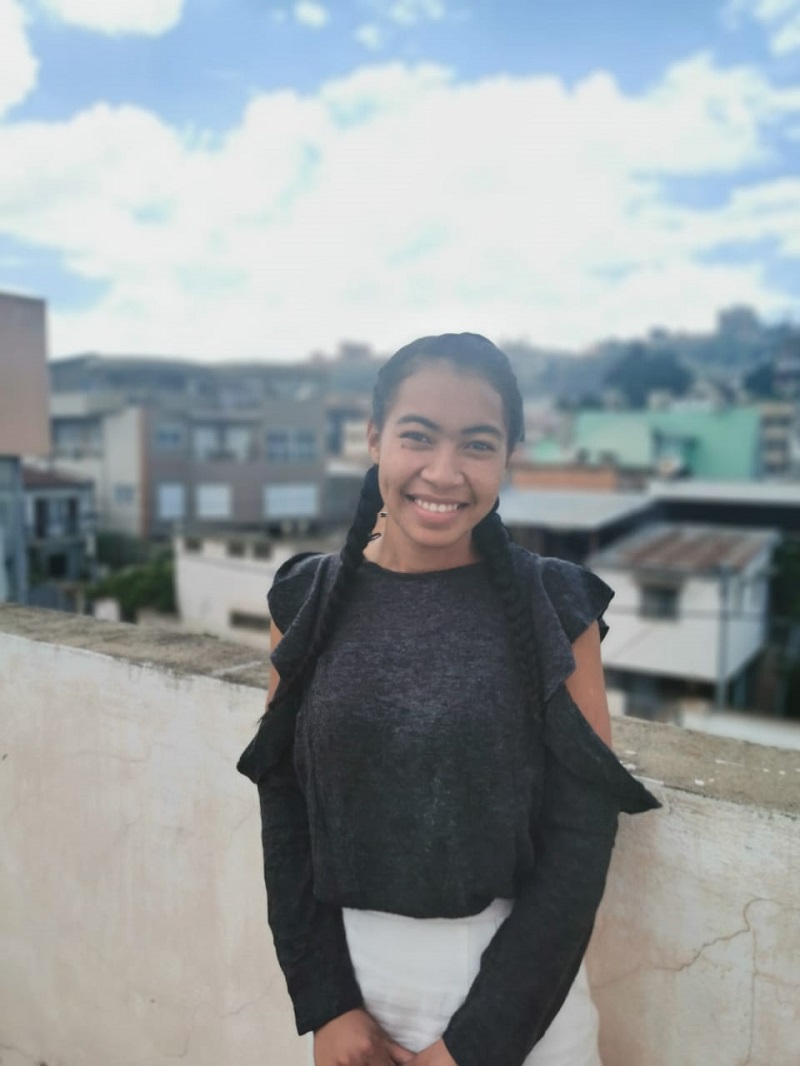 she is doing a technician internship on the Turmeric line. Then, in 2020, she wrote her thesis, within Jacarandas, on the theme of the optimization of the curcumin level.  She received the congratulations of the jury and brilliantly obtained her engineering degree.
In February 2021, Faratiana was recruited as a Fair for Life Certification Manager. Since then, ambitious and efficient, she has also taken charge of the Organic and For Life certifications!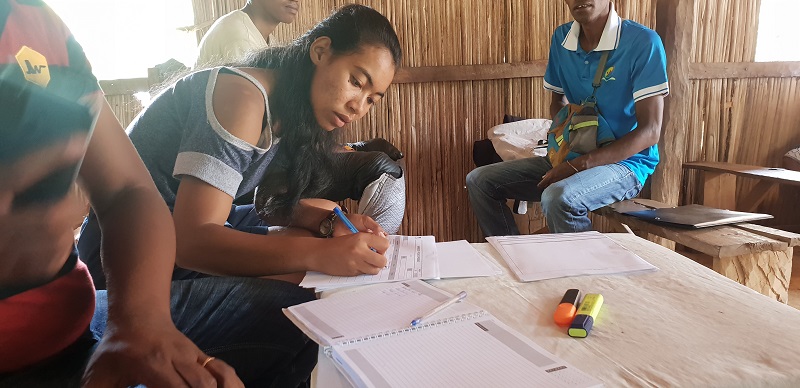 Aina Fehizoro RABODOMANANTSOA: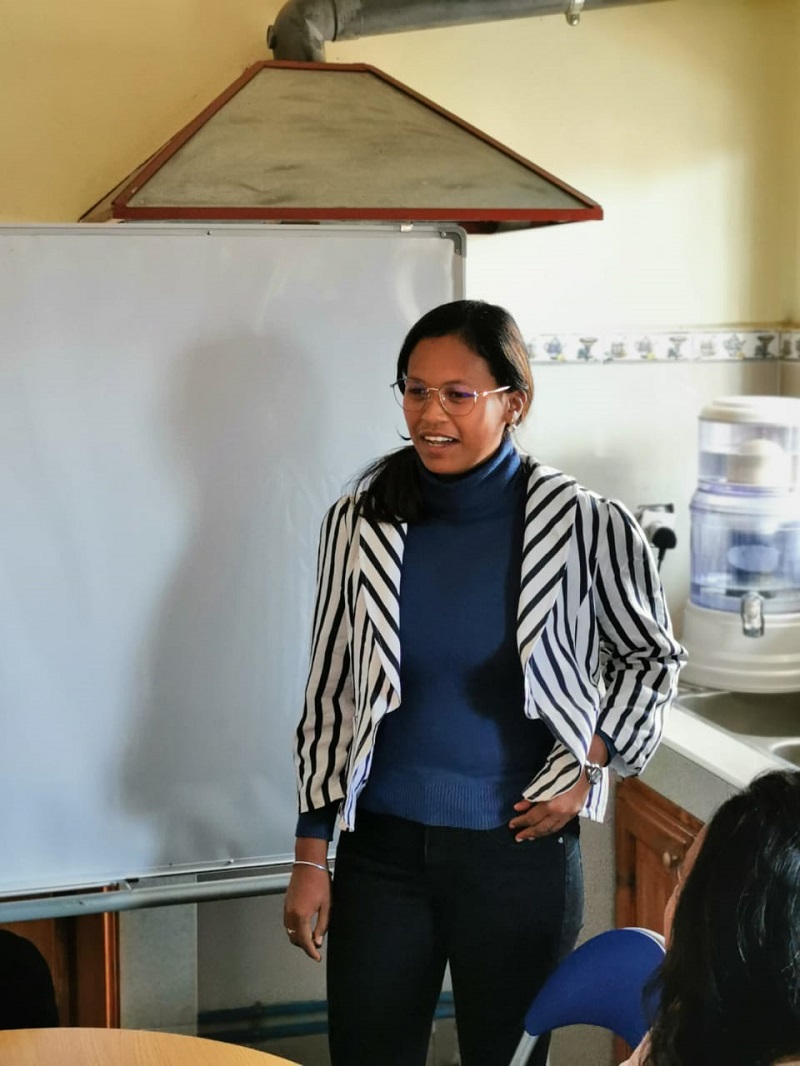 In 2014, Aina did her first internship at Jacarandas : she works on our organic networks, especially on the East Coast cinnamon.
The same year, she was hired part-time to assist MiMa Chateauneuf (then General Manager) as an assistant in the organic certification. She was also executive secretary of Symabio, while pursuing her studies in agricultural engineering.
Then Jacarandas offered her the position of Integrated Management System Manager at the end of her internship. But Aina prefers to continue her studies as a doctoral student at CIRAD (https://madagascar.cirad.fr/le-cirad-a-madagascar/madagascar) and CTHT (http://ctht.org/).
In October 2019, after her thesis, she chooses to join Jacarandas as the National Projects Coordinator.
In 2021, she was promoted to the position of Deputy Director of the Development Department, where she blossoms by taking charge of certification and R&D!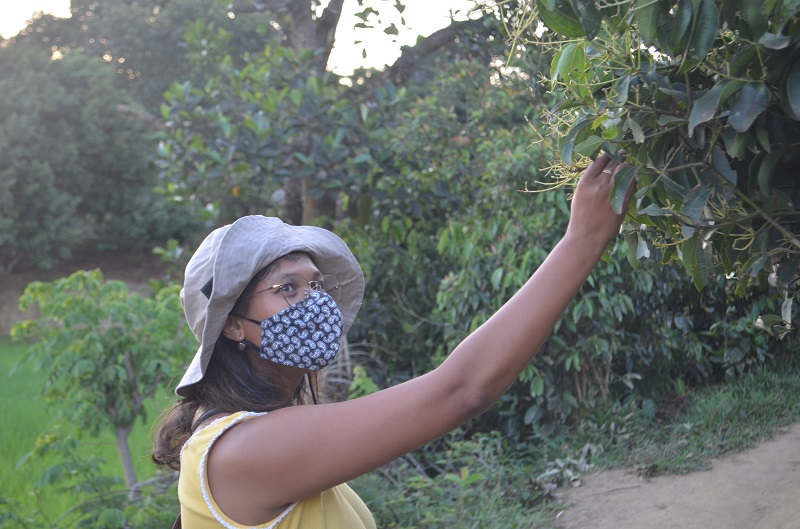 Guillaume JOJOT :
Our current Project Manager in Nosy-Bé has been with us since his internship in 2015!
During this training course on the recomposition of the Geranium sector, he works with Aina, on the same training course: it is the beginning of a beautiful professional friendship.
At the end of his internship in January 2016, Guillaume took charge of setting up certified organic channels for cinnamon, clove and Niaouli. He created our agency in Manakara, dedicated to cinnamon.
In 2019, Guillaume took on the position of Sourcing and Farmers' Networks. He then traveled around the country on his motorcycle in search of new opportunities and provided support to the project teams.
It allowed Jacarandas to acquire a piece of land in Nosy-Bé, with a plantation of Ylang-Ylang, named "Renaissance".
In line with this acquisition since October 2020, Guillaume, as Project Manager of our plantation in Nosy-Be, is responsible for the following missions:
The complete renovation of the plantation,
The start up of distilleries,
The start up of the organic and Fair for Life Ylang-Ylang chain (with the help of the Antananarivo Development teams).
And the agricultural diversification (ex : citriodora, vanilla, voatsiperifery wild pepper domestication, pepper etc.)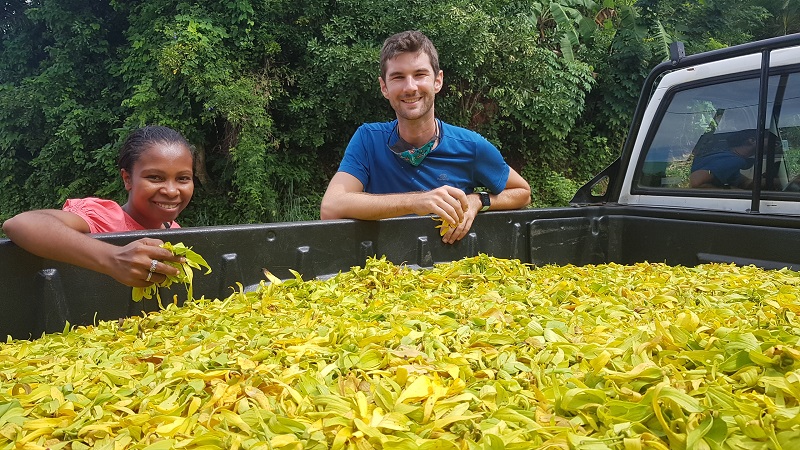 2.Jacarandas Madagascar's training grant: 
Employee training is already at the heart of Jacarandas' HR policy.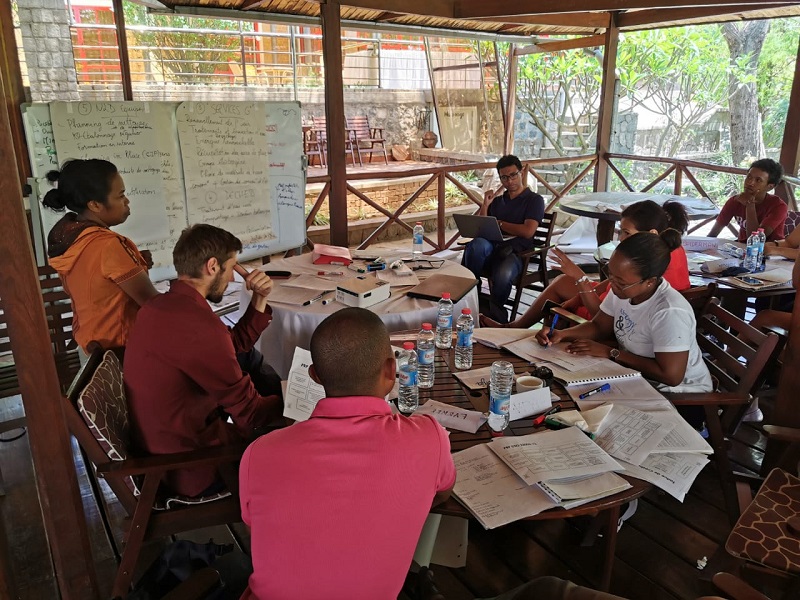 A new government measure allows us to go even further : The official launch of the Malagasy Vocational Training Fund (FMFP) began in March 2019.
This new employer's contribution allows employees to benefit from training, either individually or as a group of activities by sector for the training plan of its employees.
If this system may seem ordinary in France, in Madagascar it represents a real novelty!
Jacarandas wants its employees to benefit from this great opportunity:
Associated with the Viseo/HAVAMAD Group http://www.havamad.mg/, we have submitted an application that has been validated. Support services employees, in Antananarivo, started, a month ago, a training in Business English.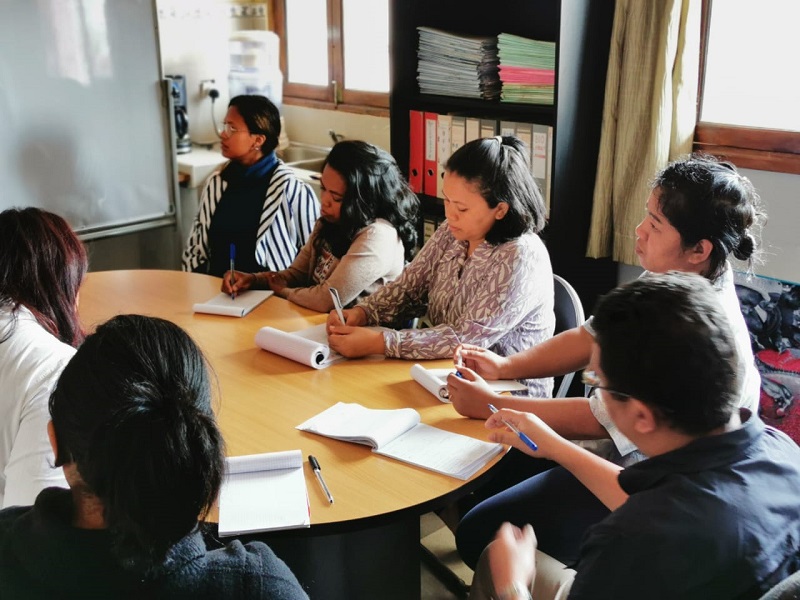 A request for HACCP training is underway for the Tamatave plant.
3. Close ties with our employees:
Well-being at work and the balance between work and family life is one of our commitments. This policy has resulted in a very low turnover of which we are proud.
The loyalty of our most senior employees is our best proof of success in this commitment:
Velovao, Marcelline and Angéline have been engaged at Jacarandas in November 2006, when the factory opened, as clove sorters. Today they are respectively 'access security agent', 'assistant cleaning team leader' and 'Essential Oils team leader'
According to Velovao, « Jacarandas is her big family, and you don't leave your big family».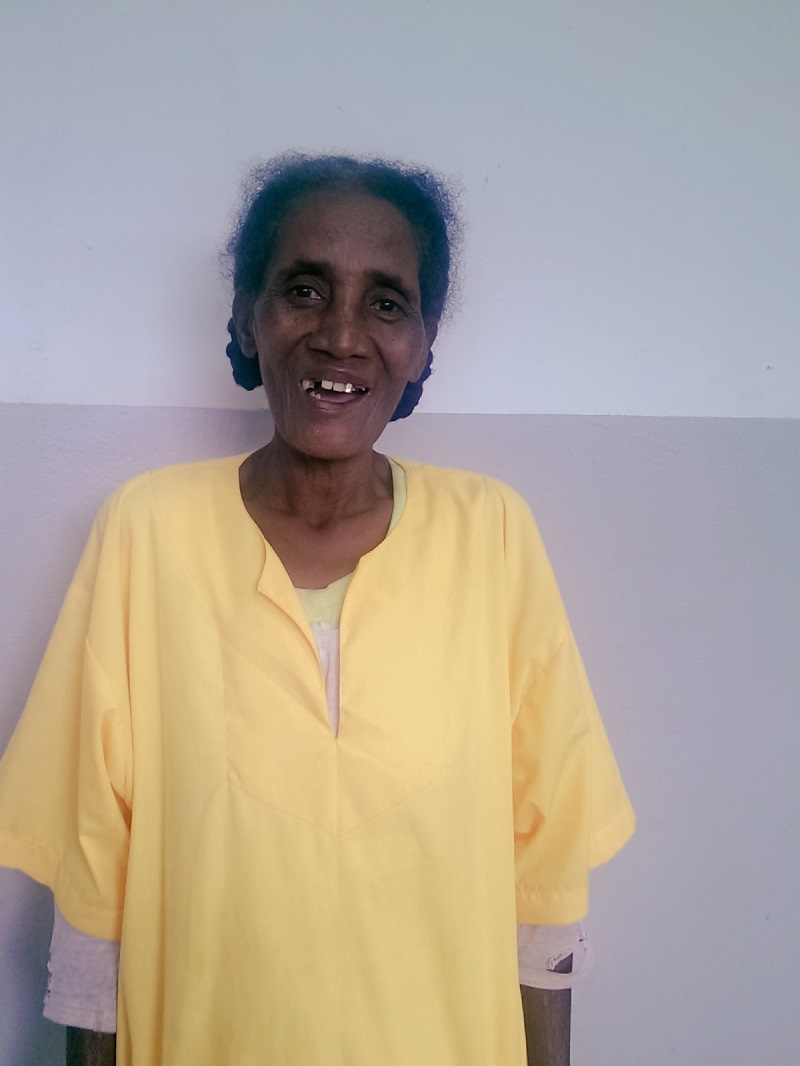 MWe hear the same thing from Marcelline : « Jacarandas is not just my workplace, it is my family, starting with the leaders… ». And Angéline is very grateful for the trust the founders have placed in her.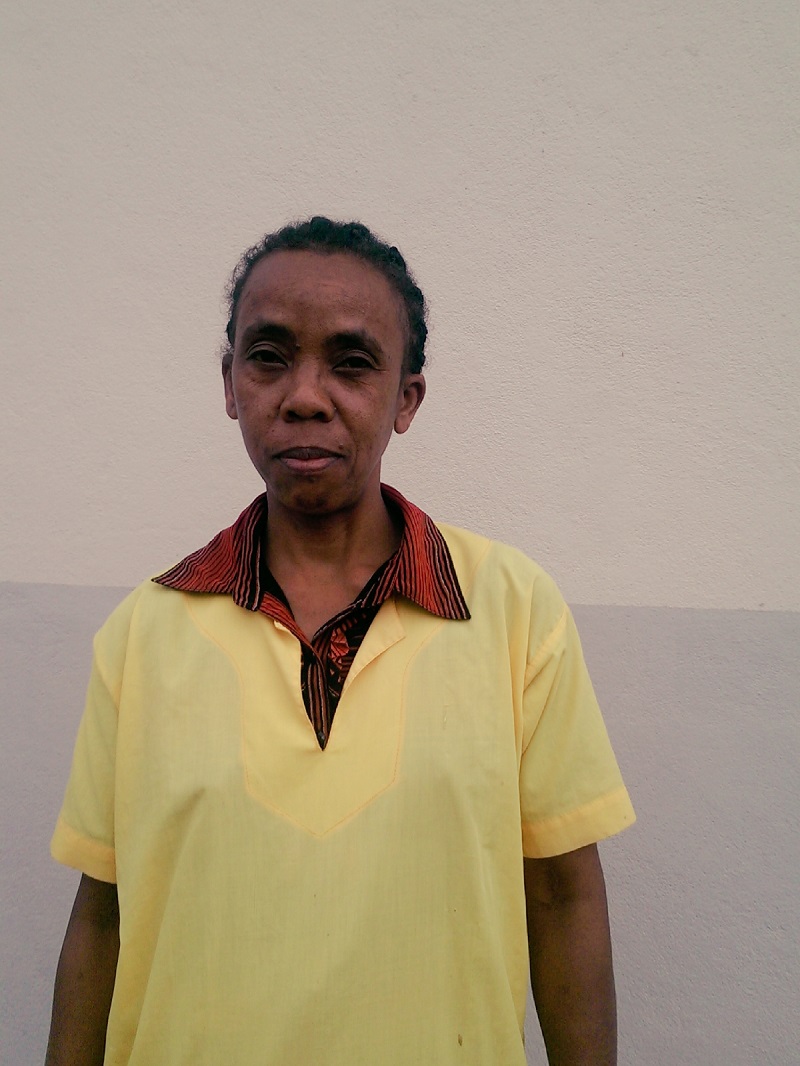 Nirina and Hélène hired since 2007, also as sorters, are today, respectively 'Cleaning team leader' and 'Small products quality controller'. During her testimony, Hélène exclaimed : « Hurray for Jacarandas! As in all families, everything is not perfect, but I wouldn't leave Jacarandas for anything in the world, and I think that in saying this, I speak for almost everyone».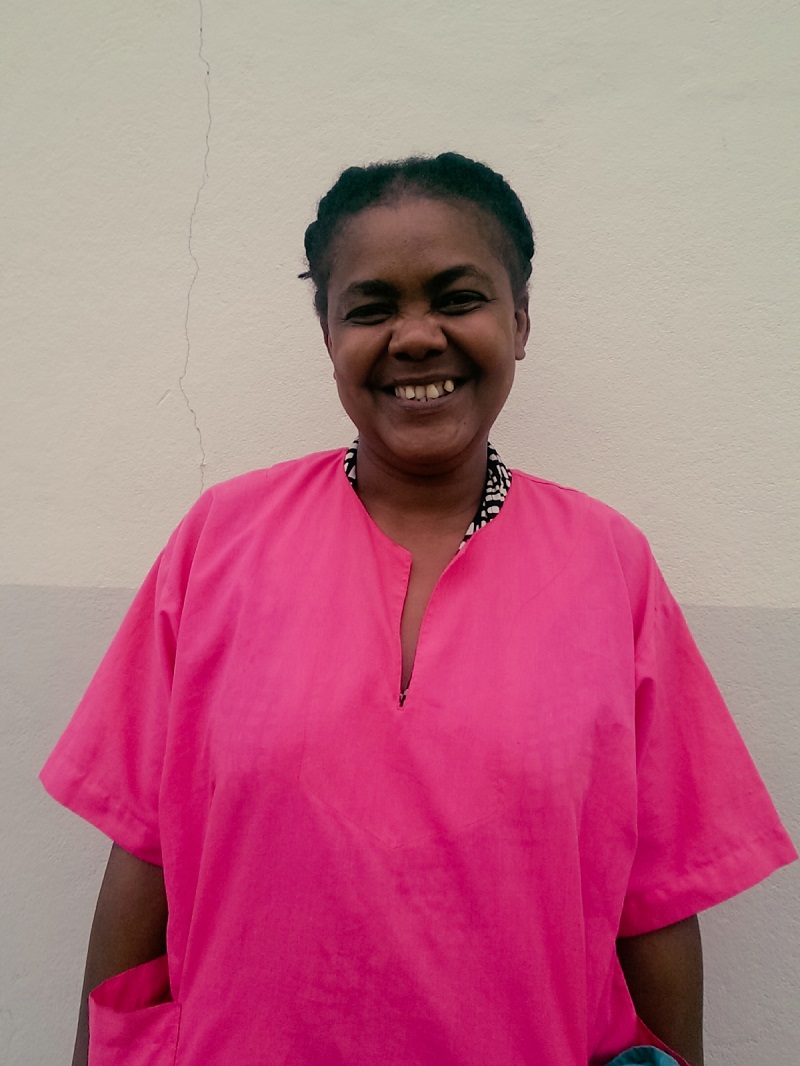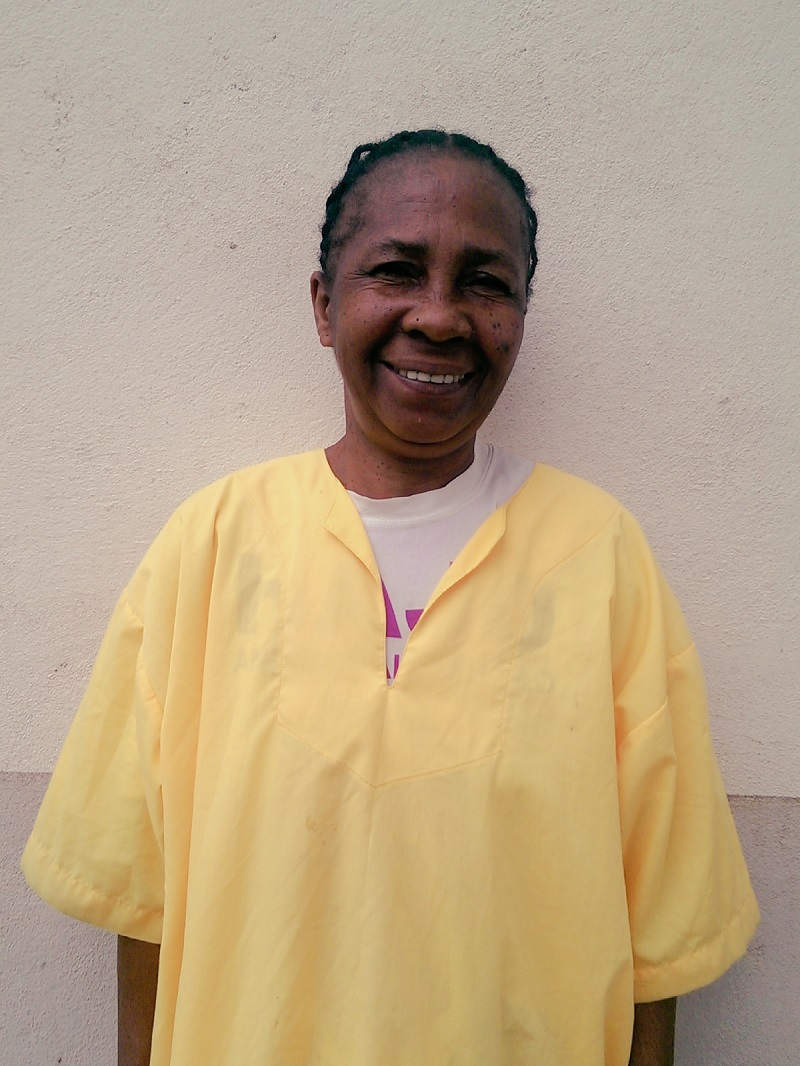 This strong link and relationship to a second family comes up regularly. These brave women, who have known other jobs, in other companies, paid per day, have found stability, security and solidarity within Jacarandas.
Essential bases which allowed them to progress and to blossom.
Dedicated and courageous, they are, dear collaborators to Jacarandas!