Niaouli essential oil
Distilled part of the plant: Leaves
Harvest: Available almost all year round. No harvest from November to January, during the rainy season or in winter (June to August).
Density 20/20° : 0.902 to 0.914
Colour : Colourless to pale yellow
Odour : Powerful, camphorated, fresh, aromatic and medicinal
Main ingredients :  1.8 cineole : 45 to 65%, alpha-pinene : 5 to 15%, α-terpineol : 3 to 8%
CAS : 132940-73-9
EINCS : 310-217-5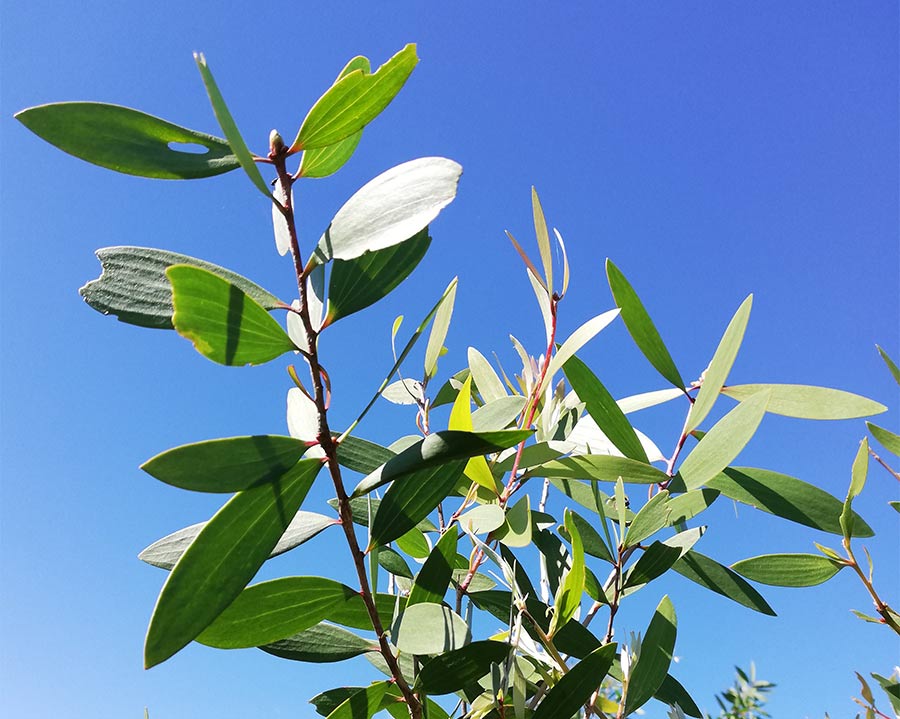 Characteristics of Niaouli essential oil from Madagascar
Melaleuca quinquenervia is a leafy tree of the Myrtaceae family related to Tea Tree and Cajeput. Its leaves are evergreen, very tapered and strongly perfumed as soon as they are crumpled. It has long and pointed yellow flowers.
The Niaouli grows in the wild on very damp and even marshy land.
The leaves are harvested by picking, then lightly dried for a few hours in the shade.
They are distilled at the harvesting sites.
Niaouli leaves provide 0.7% to 1% essential oil.
Our know-how
We've equipped our partner producers with improved biomass stoves for distillation: the leaves are distilled, then recovered and dried. They are then used as fuel in households equipped with biomass stoves.
Our Niaouli essential oil is produced without deforestation and has a positive carbon footprint.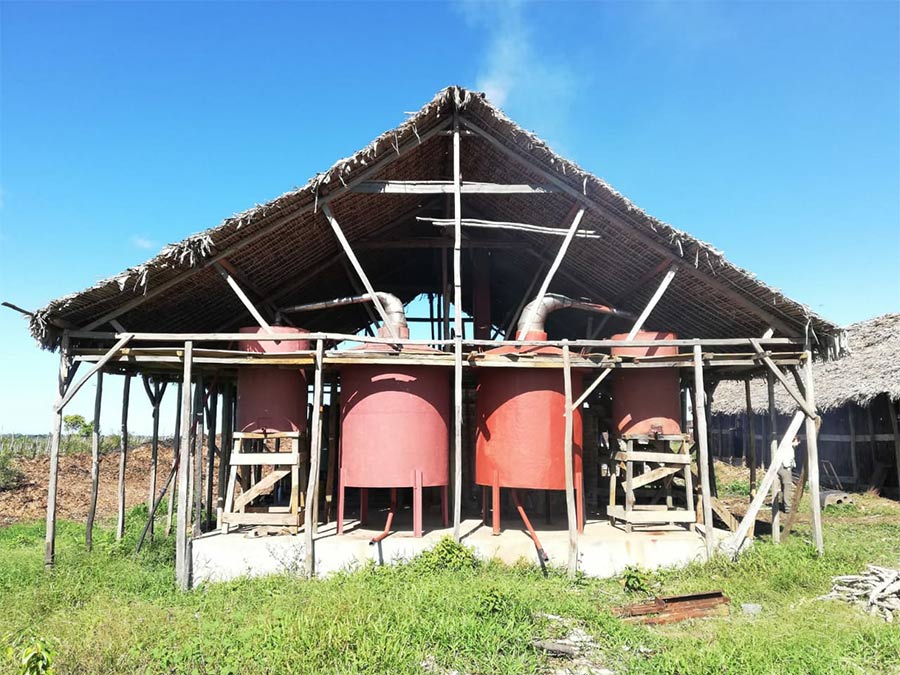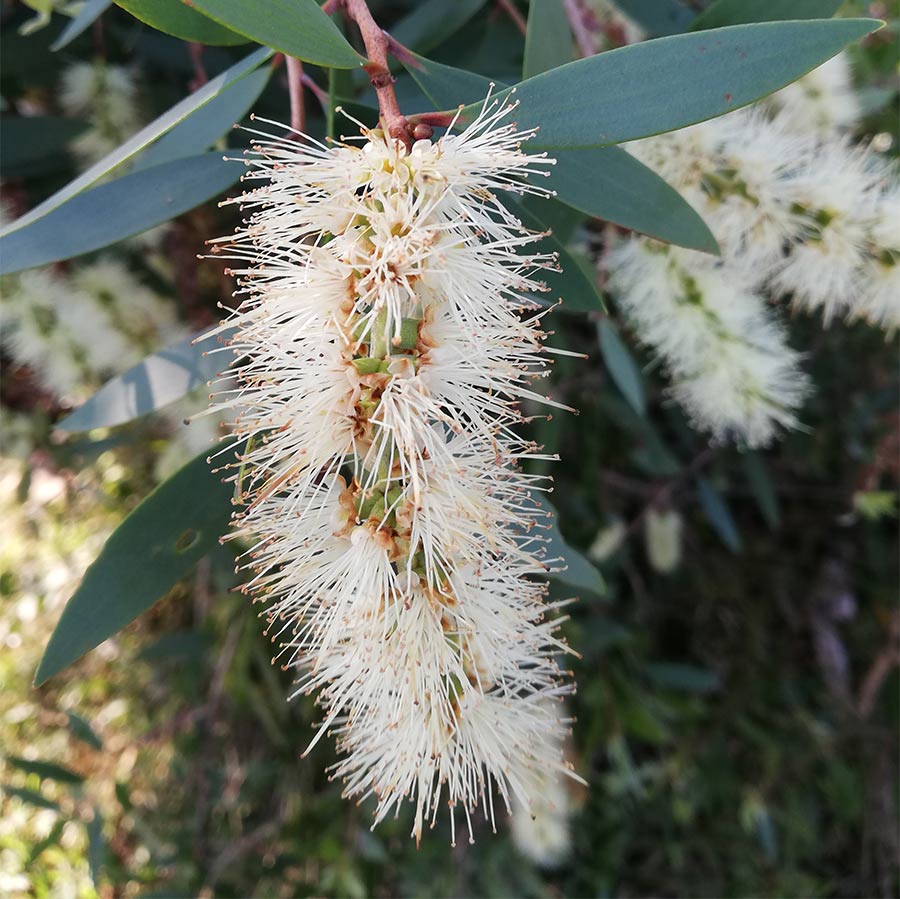 Niaouli in Madagascar
Niaouli was used as a reforestation tree in marshlands on the eastern coast of Madagascar in the early 1900s. In fact, Niaouli savannah appears after the deforestation of primary forest linked to bushfires. The flameproof properties of Niaouli wood allow it to withstand fires. It then takes the place of other species. Niaouli has adapted very well to Madagascar and has become widespread, in particular on the East Coast.
Around the world
Native to Australia and New Caledonia, this wild plant is also present in Madagascar and New Caledonia.
Niaouli essential oil has been used "industrially" since the end of the 19th Century after it was discovered that its leaves have many medicinal properties.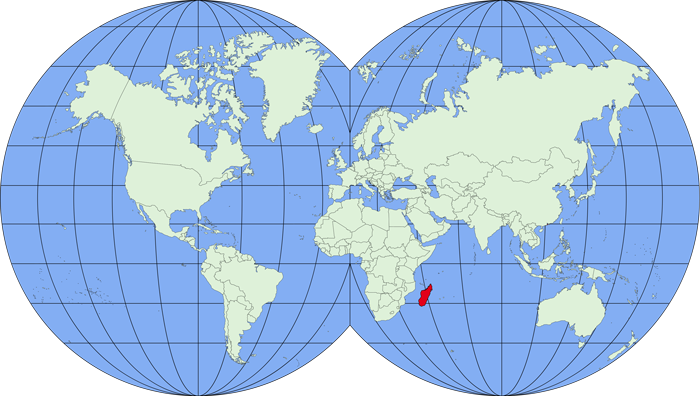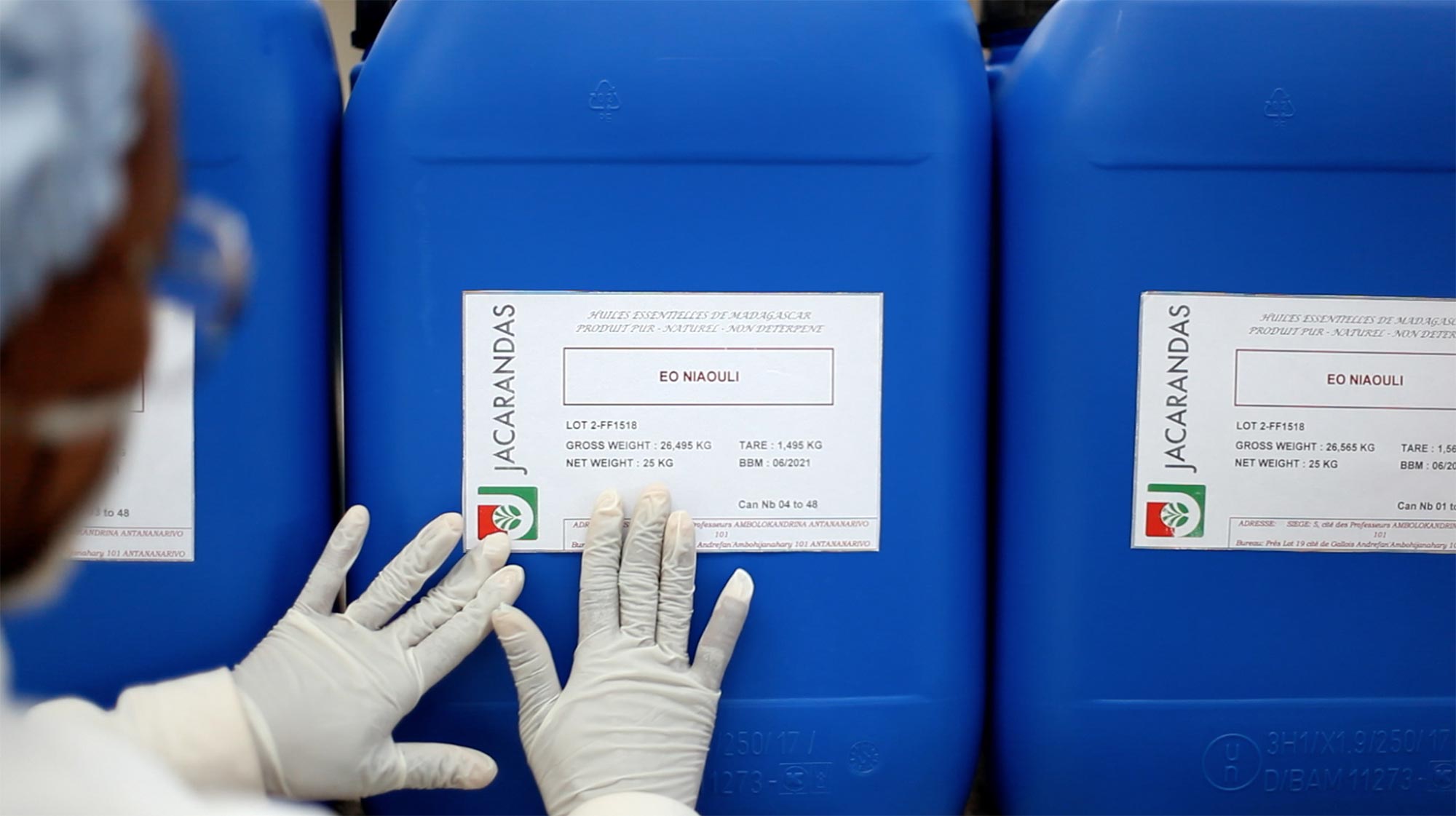 Our essential oils from Madagascar
Packed in 20 to 250 kg drums or cans
Available from our stock in France or from Madagascar.
More d'information : info@jacarandas-international.com