Black Pepper essential Oil
Distilled part of the plant: Crushed berries
Harvest: April to July and October to November
Density 20/20°: 0.862 to 0.878
Colour: Colourless to bluish
Odour: Tangy odour with spicy and woody notes
Main ingredients:  (E)-β- caryophyllene : 10% to 33.7%, limonene : 10,8% to 27%, α-pinene : 8,4% to 26%, β-pinene : 0,5% to 18 %
CAS : 8006-82-4
EINCS : 284-524-7
FEMA : 2845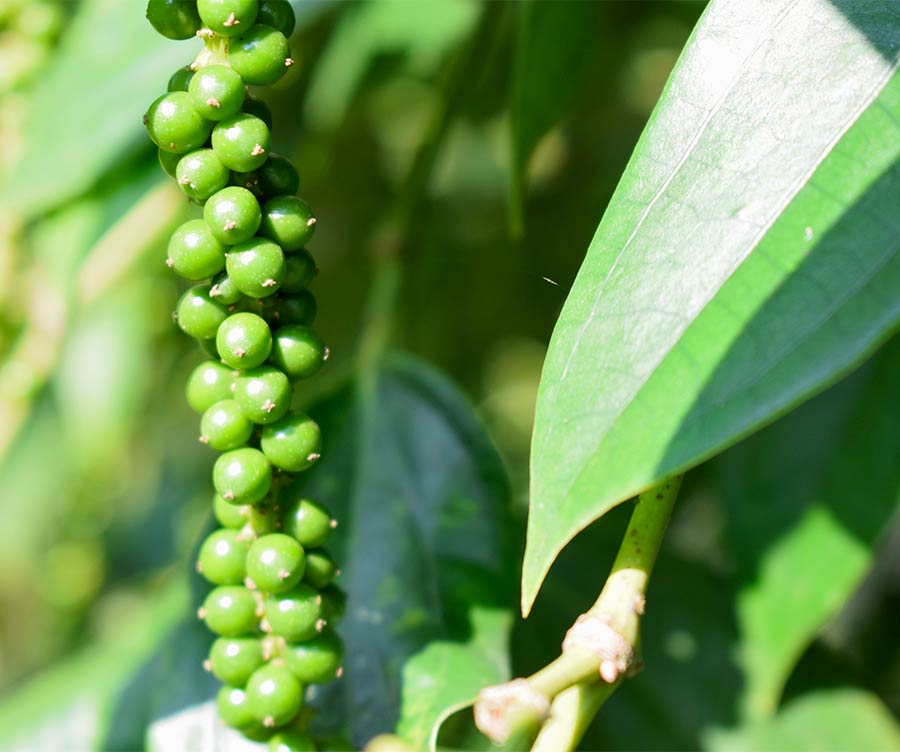 Characteristics of black pepper essential oil from Madagascar
Pepper is a climbing plant whose botanical name is Piper nigrum. The plant is cultivated for its berries. Depending on the stage of ripeness of the pepper, it can be green, light or heavy. For the essential oil, it's the light black pepper which is harvested and distilled.
Our know-how
Black pepper produced in the Mananjary region is primarily used as a spice.
For black pepper intended for distillation, we've selected producer partners located in the Farafangana region in the south-east of the island. Once distilled, this black pepper has remarkable olfactory qualities which meet the criteria of perfumers.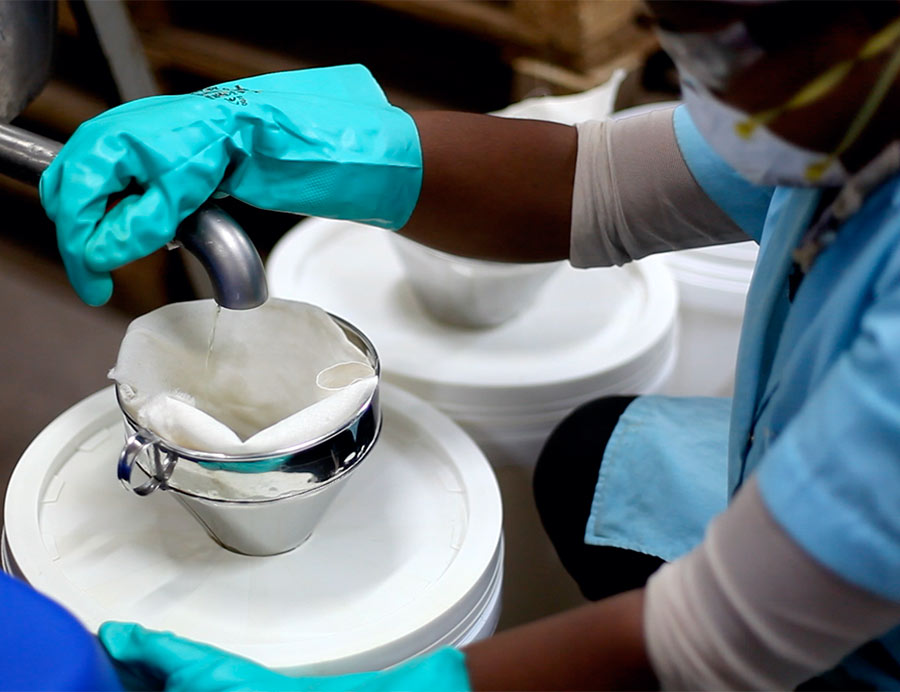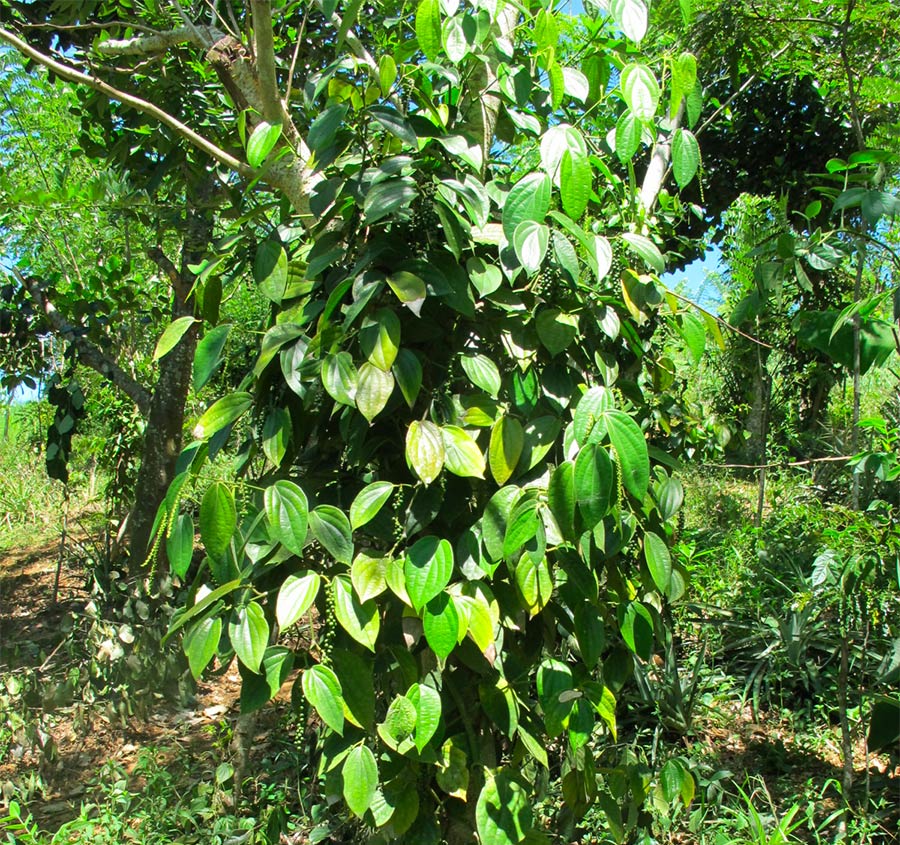 Black Pepper in Madagascar
Black pepper was brought to Madagascar in the early 19th Century, introduced by an English missionary who planted vines from Java and Indo-China to the east coast. Like many species introduced on the large island, it flourished and developed typical characteristics.
The black pepper growing zone in Madagascar is primarily located on the south-east coast.
Around the world
Black pepper is native to India but is cultivated in many countries. The two largest producers in the world are Brazil and Vietnam. It is also cultivated in Africa, in particular in Cameroon and over much of Asia.
Pepper is a climbing plant that thrives in tropical climates and evolves differently depending on the region.
Black pepper is primarily used as a spice for its taste qualities. The essential oil of black pepper is highly prized in perfumery.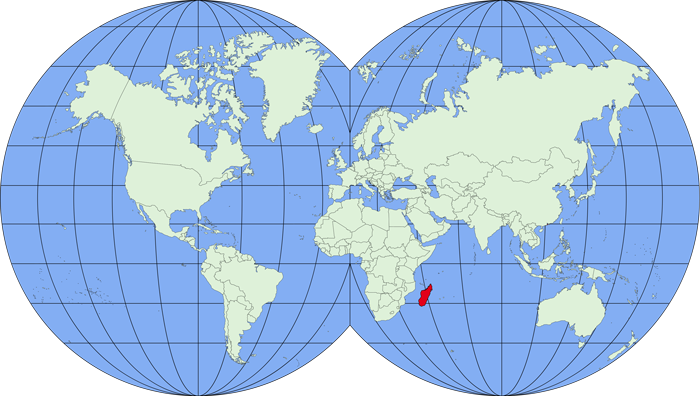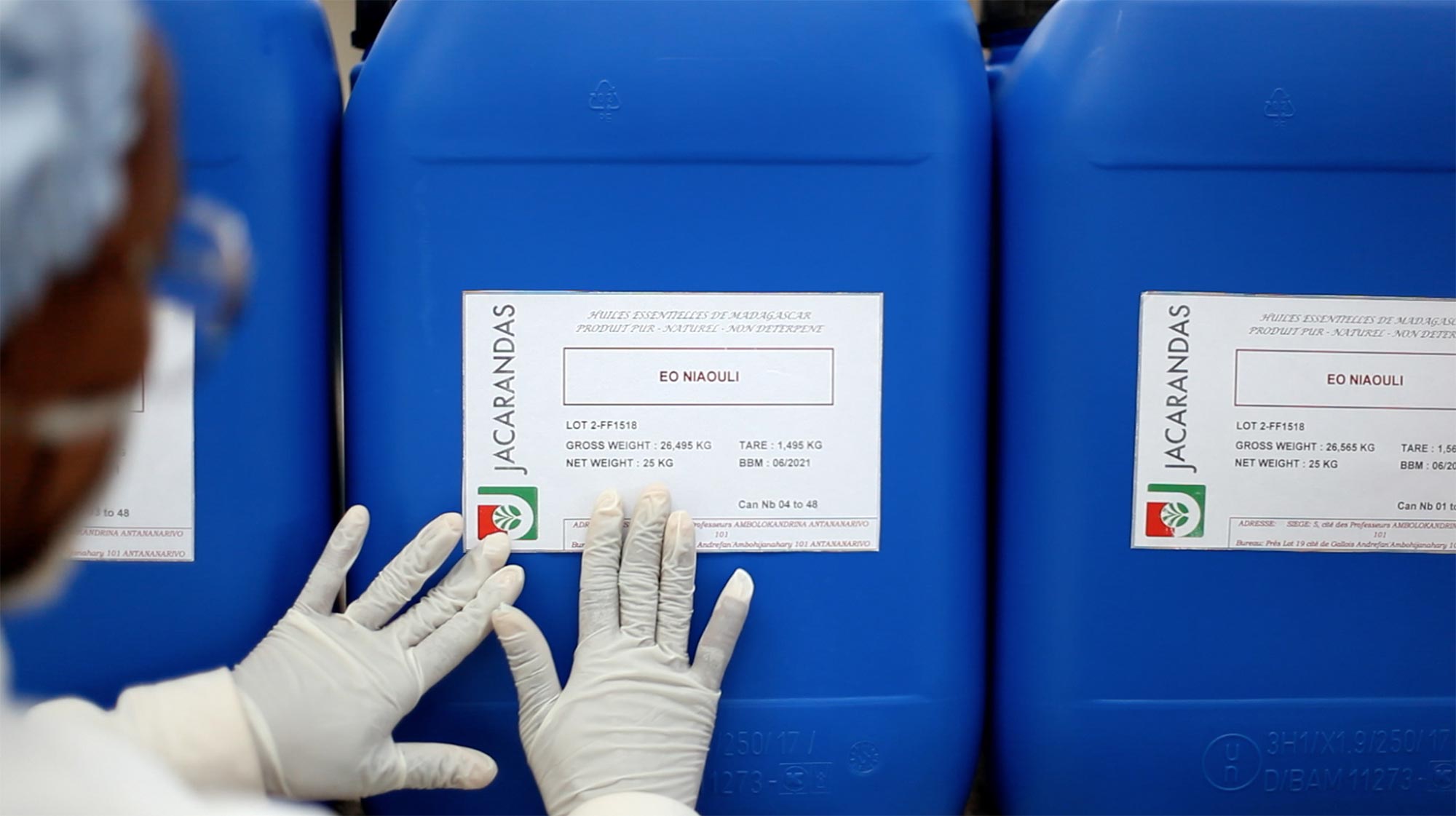 Our essential oils from Madagascar
Packed in 20 to 250 kg drums or cans
Available from our stock in France or from Madagascar.
More d'information : info@jacarandas-international.com