Ravintsara essential oil
Distilled part of the plant: Leaves
Harvest: Available almost all year round, no harvest from November to January in the rainy season.
Density 20/20° : 0.900 to 0.920
Colour : Colourless to pale yellow
Odour : Cineoles, fresh, sweet notes
Principaux constituants :  1,8-cineol : 50% to 72,6%, Sabinene : 8,5% to 15,5%, Alpha-terpineol : 3,5% to 11%, Alpha-pinene : 2,5% to 10%
CAS : 92201-50-8 – 8008-51-3
EINCS : 295-980-1
FEMA : 2231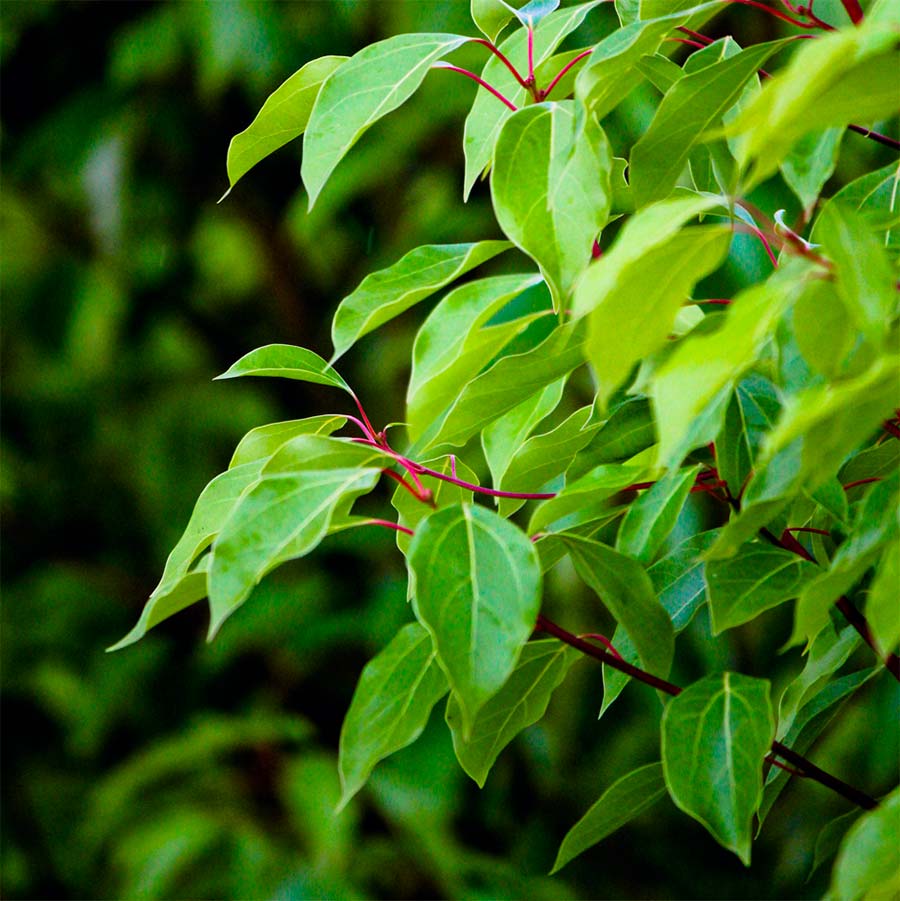 Characteristics of Ravintsara essential oil from Madagascar
As a member of the Lauraceae family, Ravintsara, which has the botanical name Cinnamomum camphora, is an evergreen tree. It is present in the Highland, in the centre of the island and on the coasts.
Ravintsara essential oil is extracted from the leaves of the tree. Distillation is performed at the harvesting site. The leaves are left to dry from a few hours up to 48 hours. They are then distilled for around two to three hours. To obtain 1 litre of essential oil, 125 kg of leaves need to be distilled.
Our know-how
We've selected Ravintsara corresponding to our quality criteria in production zones located exclusively in the Highlands.
We work with agricultural sectors and co-operatives according to our own approach: Jacarandas' teams provide training and technical support from planting to distillation. This technical support makes it possible to produce high-quality Ravintsara essential oil.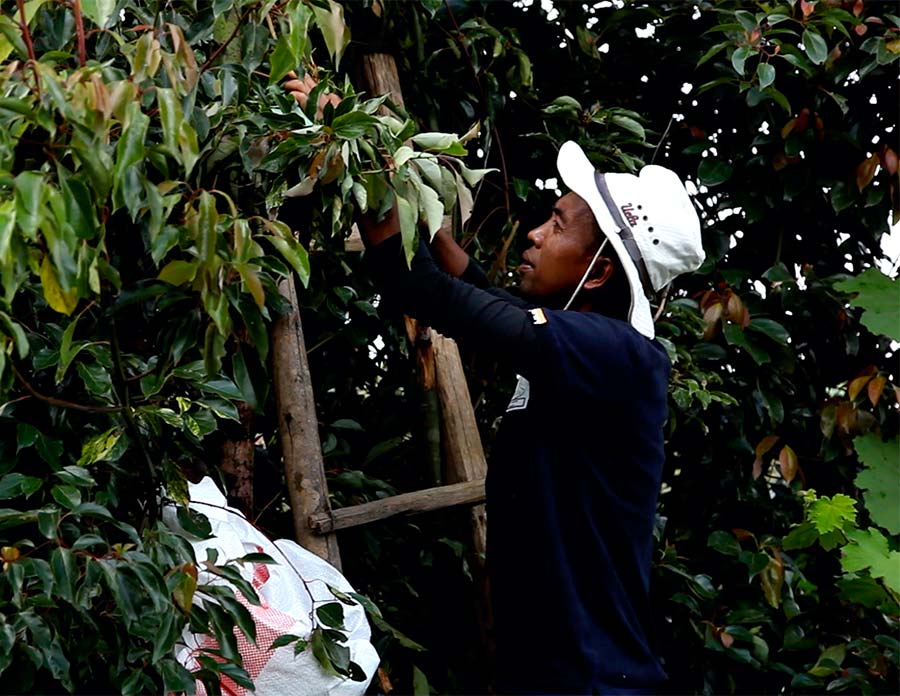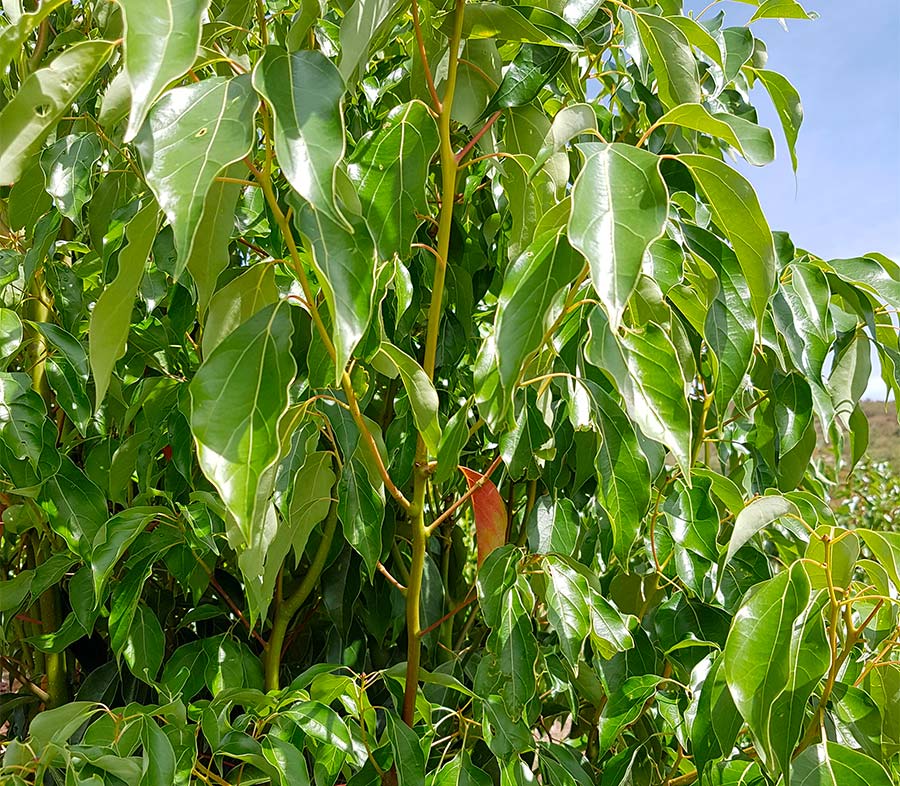 Ravintsara in Madagascar
Ravintsara, meaning "the good leaf" in the Malagasy language, is traditionally used by the local people for disease treatment. However, the essential oil is generally intended for export. At first, Ravintsara grew in the wild. In the early 2000s, increasing demand for this essential oil led to intensive, unsupervised harvesting and over-exploitation. Ravintsara is now cultivated on plantations and harvesting is supervised.
Around the world
Ravintsara essential oil is primarily used in aromatherapy and is very famous for its many properties. This essential oil is primarily exported to Europe and the United States.
Ravintsara or "Madagascar camphor" comes from the camphor tree from China. It was brought to Madagascar between the 16th and 17th Centuries. This camphor tree then acclimatised to its new environment, its biochemical composition changed and a new chemotype was created: Ravintsara. Unlike its ancestor from Asia, Ravintsara produces an essential oil that does not contain any camphor or safrole.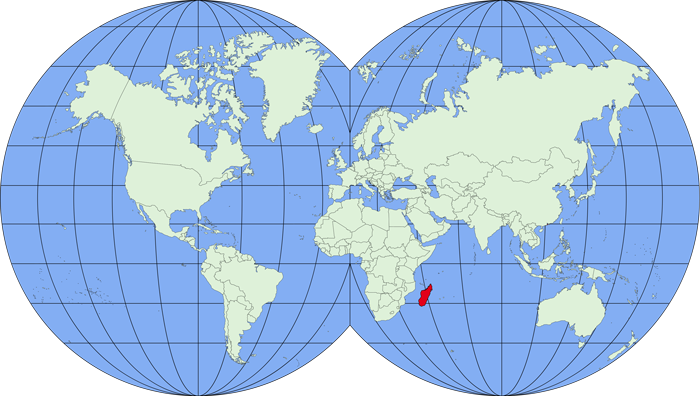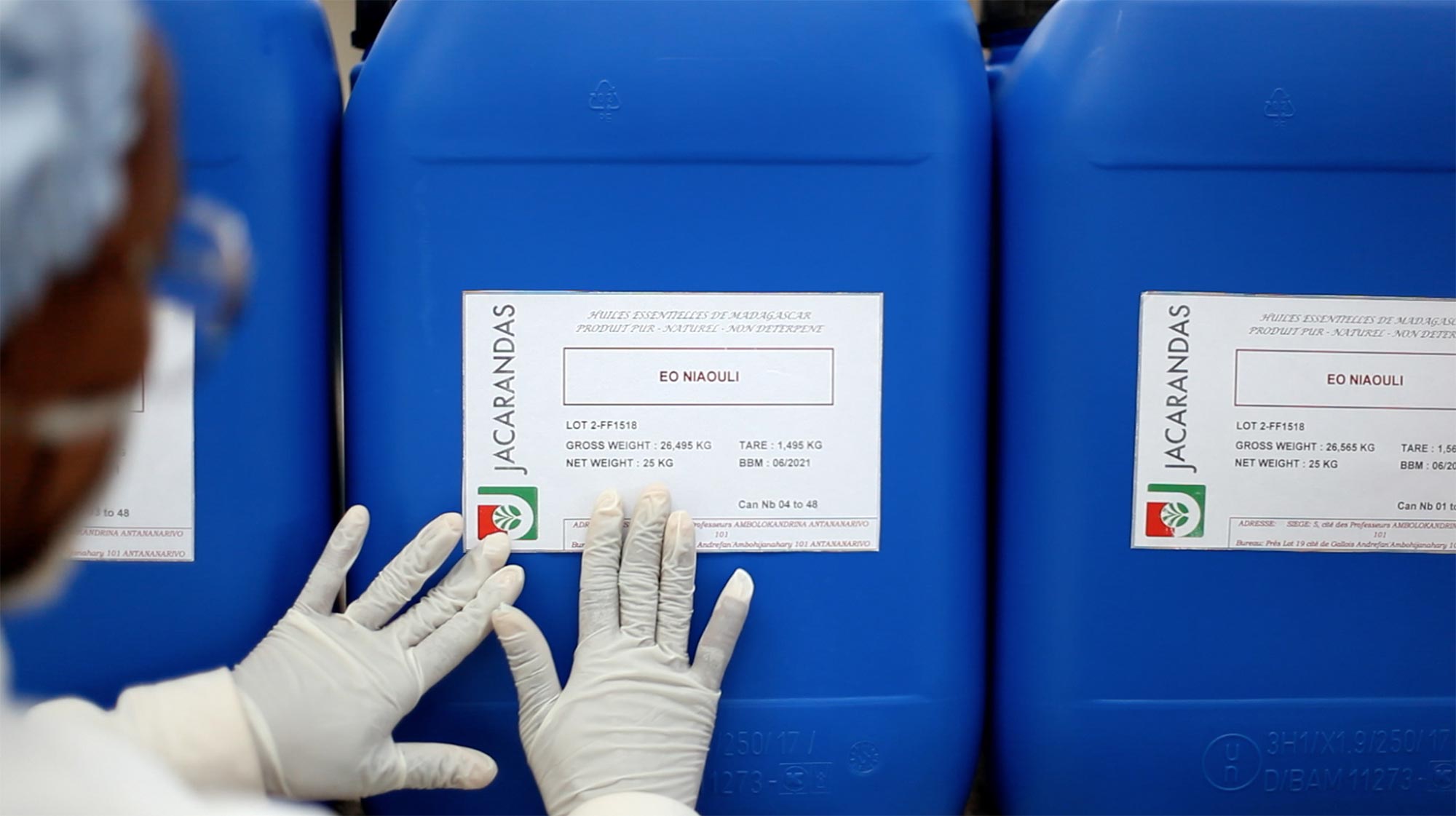 Our essential oils from Madagascar
Packed in 20 to 250 kg drums or cans
Available from our stock in France or from Madagascar.
More d'information : info@jacarandas-international.com