Following a fresh outbreak of COVID-19 in Madagascar, strict lockdown in Antananarivo region is resumed.
Only food, essential oils, masks and hand sanitizers manufacturers are allowed to maintain their production lines, exclusively during morning hours.
Our priority is to protect our team! The following organization allow us to keep the activity running in security conditions: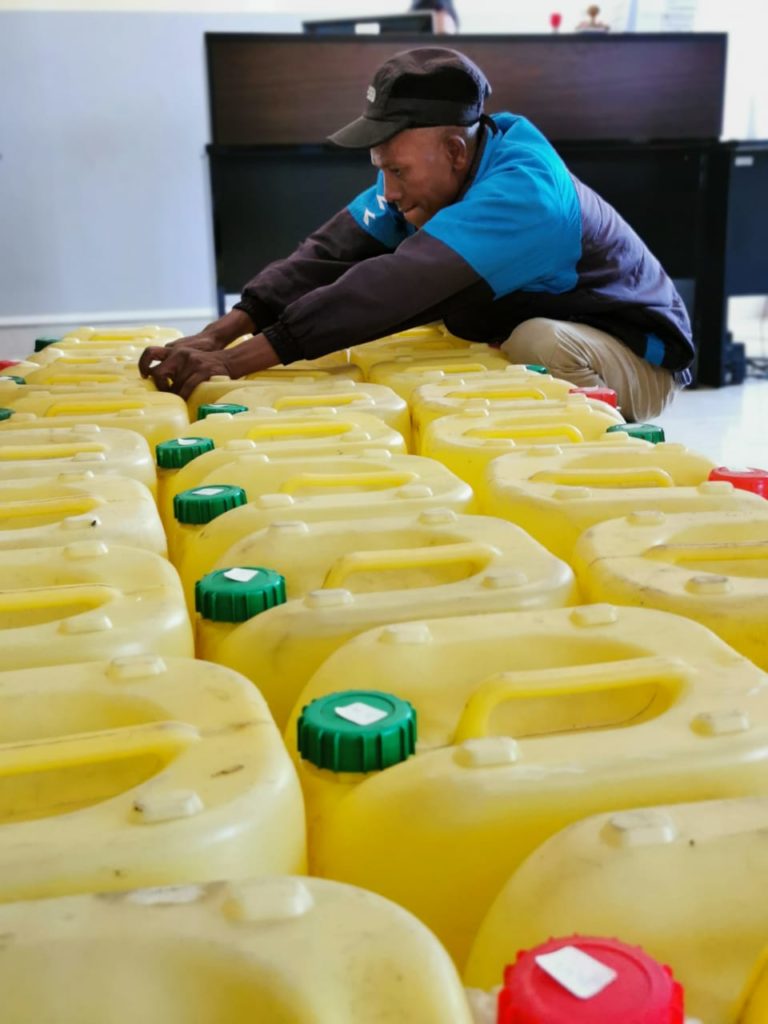 ·       Offices are open from 8am to 12pm, the team works in shifts, this allowing to limit the number of people at bare minimum.
·       Working from home is applied the rest of the time.
·       Precaution measures are maintained and reinforced, Jacarandas providing masks, hand sanitizers and putting in place social distancing within the office.
·       To overcome public transports shutting down, a service of car rental is available for employees for their home-work commute.
In Toamasina, lockdown rules have been lightened, even so,  security  measures keep being strictly applied at our Spei Terra factory.