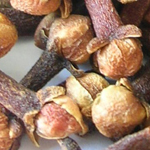 After reaching a peak in March 2012 to 13 500 USD / t, the market is slightly down again and currently stands at 12 500 USD / T. Indeed, despite a very good campaign that began in Indonesia in May, prices remain stable, this for the following reason: Indonesia is the largest producer and consumer of Clove in the world (80 000 t of annual production and need) via the cigarette industry. But after two poor seasons (n-1 and n-2), the stock level of those industries is historically low. So they need a big purchase this product to cover their annual need their stock + buffer (1 year prod in general) … which is why prices remain supported
On Madagascar
It is estimated that there are still 20 to 25% of the campaign (or 4000 T) in the hands of collectors and exporters. The purchase price of this stock was around 13 000 USD / T. This also slows down because of course none of these operators do not want their stock to drop below USD 12/12.5 / kg despite the importance of remaining stocks.
The coming season is good as advertised, except for non-stop rain that could prevent the budding of trees.
So if buyers Indonesians manage to cover the campaign Indo present, it is reasonable to assume that the price of Clove may decrease during the campaign has come to Madagascar remaining at around 7 – 8 000 USD / T.